Electric wrenches Classification
Application & Advantage
Electric wrenches, also called electric torsion shear wrenches, as the name implies, are the necessary tools for helping you to install and remove screws and nuts and to control the tightening torque more accurately. The disassemble and assembly torque is large and safer than manual.
Electric impact wrenches are convenient, beautiful, practical and easy to carry. Widely used in construction facilities requiring high torque output such as automotive repair, heavy equipment repair, product assembly, construction work, steel bridges, workshops, and power generation facilities.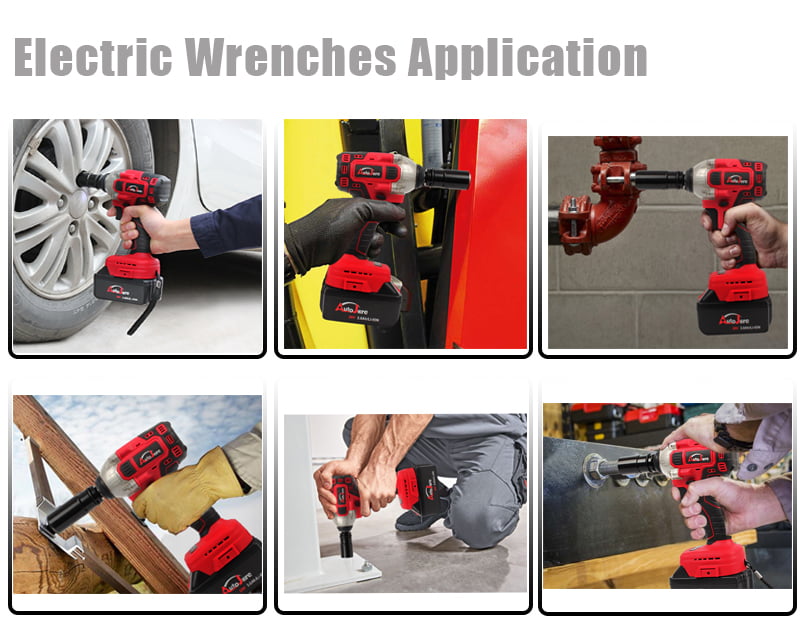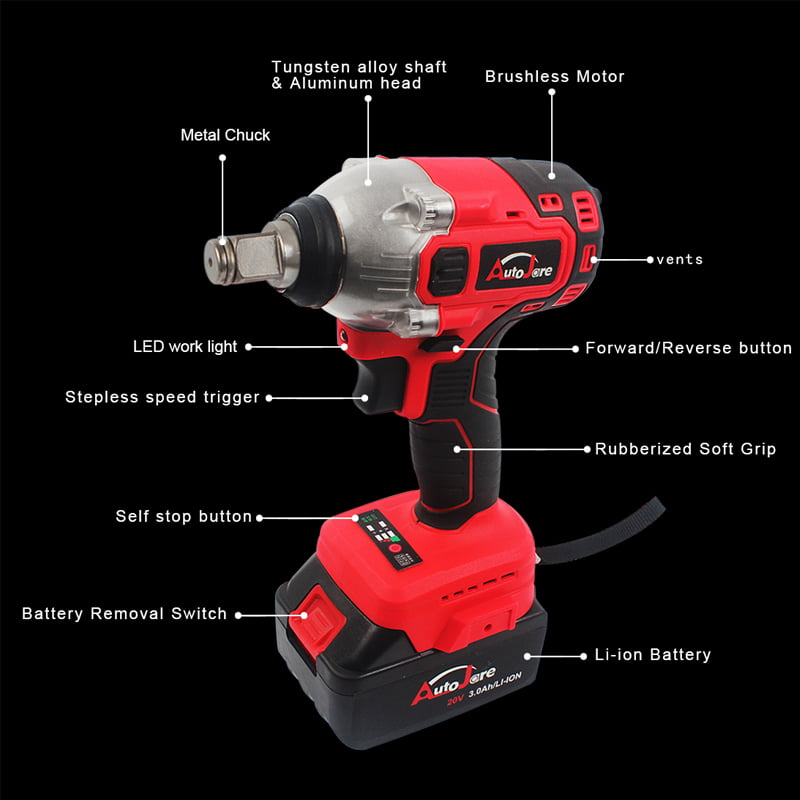 Electric wrench can be divided into five categories according to function
Electric impact wrench
The impact wrench can't set the torque. It is usually tightened with ordinary screws or high-strength bolts. Its use is straightforward, align the bolts and open the power switch.
Electric torque wrench
The electric torque wrench can be used to adjust the tightness of the bolt. It is used to adjust the torque and then tighten the bolts according to your requirement. It can set the torque and generally tighten the large hexagonal high-strength bolts.
Electric corner wrench
Electric corner wrench is also mainly a type of fixed torque wrench that can set the degree of rotation, such as twisting the nut at 270 degrees clockwise. It is used to adjust the degree of rotation and then tighten the bolts.
Electric angle wrench
The electric angle wrench is an electric wrench that is used to tighten the bolts at the corners of the steel frame. It is used in the same way as a high torque spanner. It is suitable for steel beam joints with small space.
Electric Shear Wrench
Electric Shear Wrench is service for torque shear-style, only for the final torsion torque shear style. Its use is to align the bolts and open the power switch until the spline-end of twist-off bolts is broken.
Electric wrench features:
(1) Long lifespan;
(2) The heat dissipation of the handle and the casing material is good;
(3) High power;
(4) Strong impact resistance;
(5) cost-effective.